2023 Tech Graduate Programme
Jurumani Solutions is an IT professional services (consulting and outsourcing) services and solutions provider, operating through the Jurumani Solutions and Tangent Solutions brands.
Through the Jurumani Solutions brand, we focus mainly on the telecommunications space, wherein it provides consulting and outsourcing services.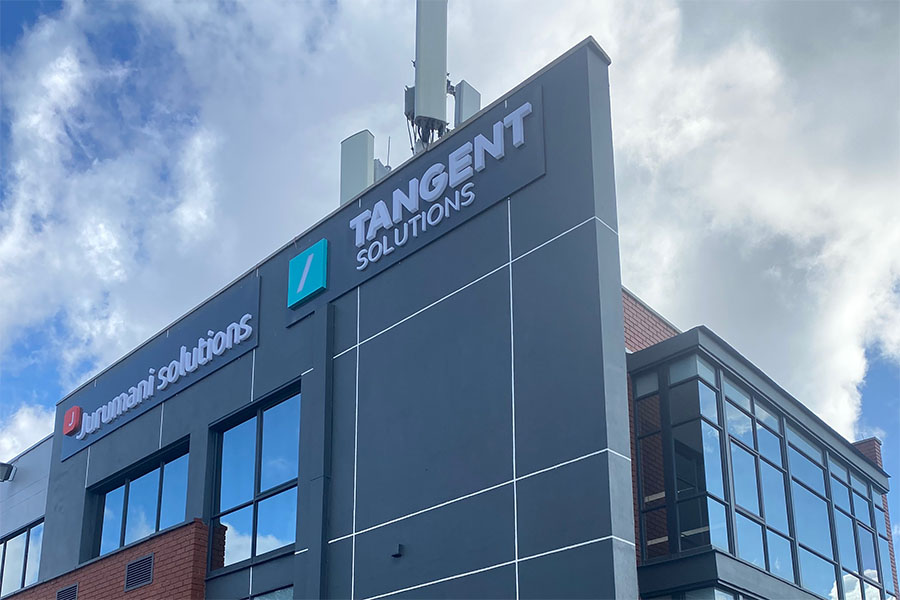 Through the Tangent Solutions brand, the group offers custom software development services, cloud solutions and Intelligent Automation solutions to enterprise clients across segments such as telecommunications, financial services, healthcare and retail.
We have a strong learning development focus and have committed to well-structured programs to develop young Talent. Jurumani Solutions is a dynamic and growing employer of Africa's top Telecoms and Technology Talent. We recognize that the collective skills, experience, and attributes of our people define the true value of our organization. Our staff span a wide range of technology-focused roles, including strategy, product development, business analysis, systems development, network operations, engineering, and customer service.
We actively seek diversity of skill where innovation, continuous improvement, and a passion for technology is what gets you up in the morning. Our employees thrive in an Agile environment, they get involved in projects that require a collaborative approach to "build things" and hold a strong focus on fostering a learning culture.
Jurumani is committed to economic transformation and believes that creating local jobs and developing our youth is good for society and good for business.
Jurumani's Tech Graduate Programme is one of the most rewarding company efforts to date – both in discovering and developing talent and in seeing the positive impact it has made on their lives.
Our Tech Graduate Programme is a robust development programme that not only exposes you to revolutionary technologies but also gives you the platform to practically apply your learnings. Throughout your journey you are supported through assimilation, acculturation and guidance as to how you'll be able to continually enhance your skills, knowledge and abilities.
Jurumani takes a holistic approach that integrates technical skills training, workplace readiness, soft skills development, and ongoing peer mentoring and the result is success!
Skills and knowledge:
University degree in IT/Any Engineering/Computer Science
Must be passionate about Technology
Basic knowledge and understanding of the latest technologies
Someone who is tenacious
Someone who is innovative by nature
Ability to work independently

How will you grow as a graduate at Jurumani Solutions and Tangent Solutions?
Get to work with the latest and greatest technologies
Receive training in areas such as Amazon Web Services, Microsoft Azure, Robotic Process Automation, Low Code development, Project Management, soft skills and more
Get exposed to different areas in the business which allows for personal and professional growth
Get the opportunity to work alongside Subject Matter Experts
Get the opportunity to work in, Software Development and Custom Development.
Business Units that Graduates will be exposed to:
AWS:
Amazon Web Services – we are an advanced consulting partner.
Assisting clients with and assessing overall cloud readiness and migration priorities. Our expert cloud architecture and design assist clients in their cloud projects. This is done by ensuring the fundamental principles around infrastructure operation, application design and performance are right from the outset.
Click here to read more about our AWS Business Unit.
Microsoft Azure:
Experience the Cloud Adoption, DevOps, Cloud Modernization, Data Analytics and Managed Services which have been designed assist our clients migrate to the Cloud.
Click here to read more about our Microsoft Services
Custom Software Development:
Using software engineers to custom create unique and competitive software that helps businesses run more efficiently. Clients benefit from resources that are easy to scale and physical testers are deployed to their premises to walk the entire development road map with the Client.
Click here to learn more about our Custom Software Development Business Unit
RPA/IA:
Robotic Process Automation is the technology that allows anyone today to configure computer software, or a "robot" to emulate and integrate the actions of a human interacting within digital systems to execute a business process.
Click here to learn more about our RPA Department.
Groove:
A sales enablement and CPQ service that has been exclusively designed by our very own Jurumanian Engineers. Click here to find out more about the product and if this product excites you, you could become part of this revolutionary team.
GIS:
Geographical Information System
Jurumani offers a service called Carmen. Carmen is a service that assists fiber provider websites with extracting data such which geographical areas have fiber coverage or not.
We assist clients by using a variety of GIS technology to assist in planning where would be best to lay out fiber infrastructure. The team also assists clients with "data cleaning", this entails sifting through data and amending any spelling and co-ordinate errors as well as creating algorithms.


Technical Skills Training:
AWS Certifications
Azure Certifications
RPA Solutions Architect
React – Framework and Best Practices
Professional Web Developer
Complete SQL Bootcamp
Your technical training is dependent on the Business Unit you are interviewed and placed in.
Soft Skills:
Healthy Mind / Healthy Body;
Emotional Intelligence;
Personal Branding
And a whole lot more!
Get to Know our people and the Jurumani / Tangent culture, follow us on LinkedIn:
https://www.linkedin.com/company/jurumani/?viewAsMember=true
https://www.linkedin.com/company/tangent-solutions-za/